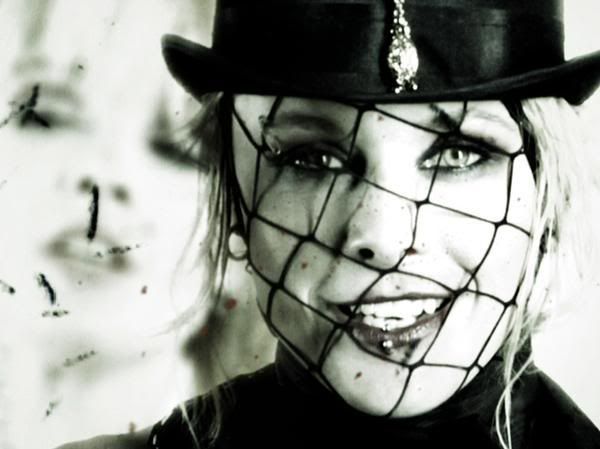 Today my interview with Otep is featured on the front page of Suicidegirls.com. Click below to read it. You DON'T have to be a paid member to read interviews! But I have been for 3 years cause of all the, ya know, boobies;-)
"Discovered in 2000 by Sharon Osbourne only a few shows after forming, OTEP was asked on the spot to perform at Ozzfest. The band was unsigned during its first stint on the tour, but made such an impression that it was invited to play two more years. After releasing two strong albums on Capitol Records and enjoying cult-like fanaticism, OTEP is back with a brand new album The Ascension , a new label, and a nationwide tour.

The band's sparkplug of a lead singer Otep Shamaya is absolutely hypnotic, intimidating and seductive on stage. She's equal parts roaring lion and slinking sex kitten, and all parts rock. I sat down with Shamaya at a Japanese restaurant on Sunset, moments before...(click here to read the rest of my interview with Otep!)"