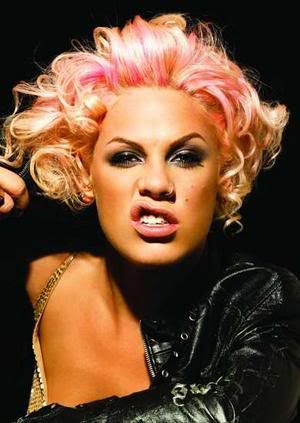 There's not much I can say that hasn't already been said about this new video from
Pink
. It's so timely and well...*perfect*...I urge everyone to watch the entire thing.
Amazing job by
Tina Majorina
... And here's part of what Pink posted on
her website
about the film:
...Making this video was a very emotional experience for me, as was writing this song. I have a life inside of me, and I want her or him to know that I will accept him or her with open and loving and welcoming arms. And though I will prepare this little munchkin for a sometimes cruel world, I will also equip this kid to see all the beauty in it as well. There are good people in this world that are open-minded, and loving. There are those that accept us with all of our flaws. I do that with my fans/friends, and I will do that with my child, whoever they decide to be.
If you're depressed, cutting, feeling suicidal or just want to talk to someone about a temporary problem that is getting you down, please call the Trevor Hotline or talk to someone on their new webchat feature. I love every single one of you guys and I want us to all grow old (and hornier, no doubt) together:-)
thetrevorproject.org