Name: Krysten
Age: 20
Location: San Francisco, CA
MYSPACE PROFILE URL:
www.myspace.com/xxxkrystenxxx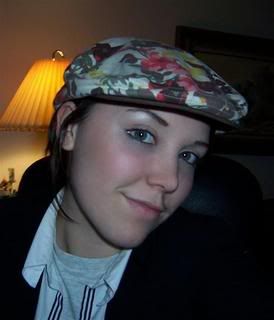 "I'm looking for someone who will lay in the grass and stare at the clouds with me. Someone creative, and musically inclined. Someone who will take care of me, and who will let me take care of them.

I am a Fashion Journalism student at the Academy of Art University here in San Francisco. I live in a quaint little 2 bedroom apartment with my roommate in the Inner Richmond district. I live one block from the entrance to Golden Gate Park, and I love waking up early to jog through it (although I often don't make it out of my beautiful backyard).

I'm a vegetarian, and I love Californian Cuisine (and the fact that this city has so much of it to offer). I'm a dreamer and am uncontrollably creative and outgoing. I want someone who's on that same page, and who is preferably musically artistic. In addition to going to school at the Academy, I work full-time at a law firm that specializes in same-sex estate planning and domestic partnerships. I volunteer for several LGBT organizations, and I love being active in the community.

I'm an Italian girl who loves food, dance, art, literature, laughter, music, and new adventures."