Name: Rachael Christine Unique Harmony Maiden Fair
Age: 20
Location: Humboldt County, California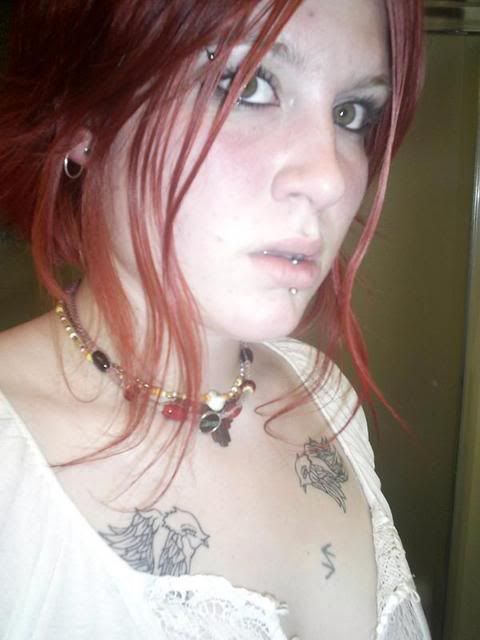 "I guess i'm not looking for much of anything, i'm just a single gal looking for a few good lesbians to relate to. i'm not into internet dating, but if you live close by, it may be possible to get together and have a gay 'ol time. :) i enjoy writing, playing music and singing, i love road trips and spending time at the beach. i guess you could say i'm your typical romantic whom falls in love easily, but i do have a wild side (watch out for that lol), and an obsession for vagina. if you want to add me on myspace, i would appreciate an introductory email (though i'm not promising anything because i don't usually add strangers).
i like meeting new people, so you never know. drop me a line and i will respond.
peacelovesexx,
rachael aka loveb!rd"
contact Rachael @
www.myspace.com/angelfuck1969
(this is part of my new *Daily Lesbian* feature! if you'd like to be featured, please read my post from Sunday, February 18th and follow those instructions. i'll feature all ages, who are looking for a date/girlfriend or just a friend, from anywhere in the world! please read instructions carefully. :-) thanks! -arlan)