I've lived in L.A. for about 2 and a half months now. As I mentioned in
a post a few days ago
, sometimes this city really gets to me.
But last night (at the
Killola
show) I had a great time cause it was chock full of some *real* folks. Like most nights in L.A., it was also chock full of some quite random (but awesome!) meetings. I somehow managed to meet the following people, all within a 4 hour period:
(In order of appearance)
David Moscow -
you know, the dude from "Newsies" and a bunch of other movies, including this one...
...before I introduced myself, I held him tight in my embrace. He smelled of peppermint and my childhood memories. You had me at "hello" David Moscow. You had me at "hello."
Joel Michaely -
The dude's been in like 20 films, but "But I'm a Cheerleader" is my favorite. He played Joel, the sensitive Jewish wanna-be-ex gay. Way to pimp those Killola cds my friend. :-)
Riki Lindhome -
She's just
so
good in everything she's in, from "Million Dollar Baby" to "Gilmore Girls" and everything in between. I'm really looking forward to seeing more!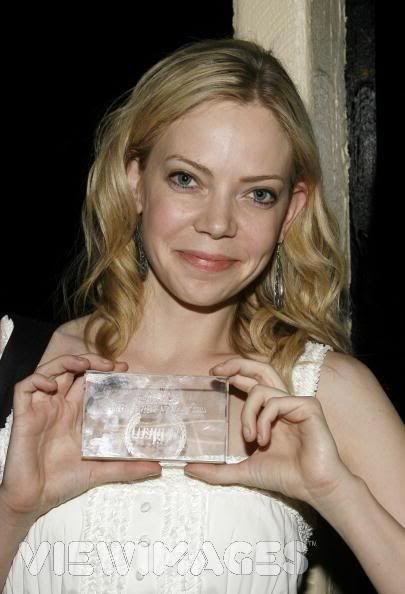 Michelle Lombardo -
Super down to earth chick. She's on "Entourage" and in commercials, has been featured in Sports Illustrated and is doing films now...and she still keeps it *real* Don't ever let em change you, Michelle:-)
& Lisa Rieffel -
The lady of the night...lead singer for Killola and rock star goddess. So much energy on stage...crazy vocal skills...and a genuinely nice chick. Can't beat that with a stick. No seriously, I tried.
All three ladies can be seen in this clip from GIRLTRASH:
All the guys in the band who rock my world...Dan, Jonny, and Mike + the chick from Manchester who reads my blog (wicked!) and everyone else...it was good times. Love you like a 99 cents store;-) Maybe I'll stick around this crazy town for a little while after all...