Name: Lauri
Age: 22
Location: Dorothy, NJ
Status: Single
Looking for: Friends, Relationship
MySpace:
www.myspace.com/laurit3385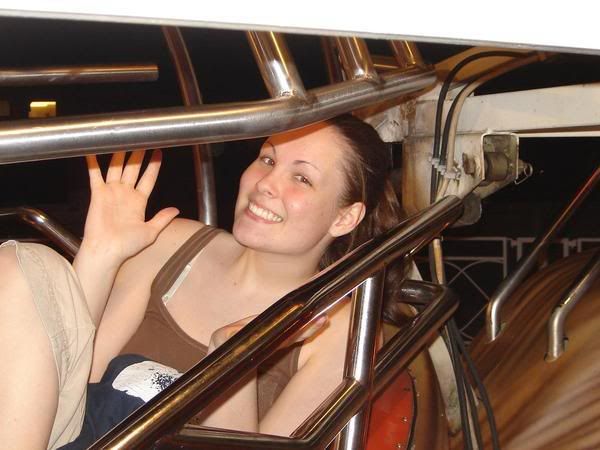 "Well, let me start off by saying that I'm a bisexual...and by bisexual, I mean like 70% lesbian/30& straight LOL!! I used to be in the military (yep, a woman in uniform LOL)..thats all I've known for the past 4 years! I pretty much got out because I dated all women and you're not supposed to be "gay" in the military and I want to live my life by my own rules! I just got out and i have no idea what to do with myself yet!

I know that I am going to go to school next semester for Radiography, but thats about it! I don't want to stay in NJ forever so I plan on moving as soon as I have my life together! I have a pretty goofy personality, I like anyone who can make me laugh! I like to use sarcastic a little...haha ok ALOT! I don't like to go out too much, I'm more of a homebody! I like to stay in, cuddle, and watch a good movie! I like to dance and sing!! Music is a HUGE part of my life! I even have a nickname that is juke box because I can sing every word to like every song!! I like to travel, thanks to the military! I've seen alot of europe and met lots of great people on the way and that is the reason I am doing this, I want to continue! So if you're looking for love, or just a friend, contact me on my myspace!!"
Contact Lauri @
www.myspace.com/laurit3385
(This is part of my *Daily Lesbian* feature! If you'd like to be featured, please read
this post
and follow the instructions. I'll feature any women who are looking for a date/girlfriend or just a friend, from anywhere in the world! Please read instructions carefully. :-) Thanks!)