Oh my sweets, you guys really know how to get a point across. A few days ago, I asked in
this
post if I should bring back the Daily Lesbian part of my site where I feature a different chick each day who's looking for new friends, penpals or a LOVE SLAVE. You guys sent in a resounding um...'yes please.' And so here we are. I'm gonna do this for as long as I can. We had some great success earlier this year with it. I live to get you laid.
I'm going to use myself as an example, because I fit the criteria. I am a lesbian on a daily basis. I am a girl. I want to date another girl. I am single. Here I go:
Name: Arlan
Age: 26
Location: Los Angeles, CA
Myspace URL:
www.myspace.com/thisismyinterlude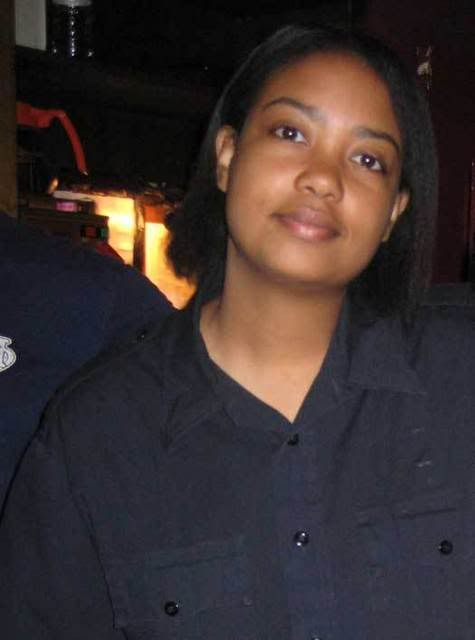 "I currently reside in Los Angeles. I enjoy imagining what fly-fishing is like, making faces in the mirror when no one is home, and teaching inmates how to make poetic licenses. I turn 27 in a few days, so you might wanna jump on the good foot with me while I can still walk upright without the use of cane. According to my OKCupid profile, I'm 'rad.' So it must be true!

It's true, I do know a ton of lesbians from all over the world. It's true, I do receive hundreds of messages from said lesbians showing me pictures of their naughty bits and offering sexual favors in exchange for just about anything. But believe me when I tell you, that is not enough! I am honestly and sincerely looking to date. I don't have a significant other and I would love to have one (or 5?). I was in one long-term relationship after another since I was 16, and now I've been single for nearly 2 years.

I like having fun, ladies. So if you wanna come over to my house and watch General Hospital with me while we eat grapes and giggle, bring that shit on! IF you'd prefer to take me to Eleven, get me drunk and have your way with me, um...who's complainin? Ultimately though, I think I'll meet my *girlfriend* online or at Barnes & Noble in the magazine section. I'm looking for someone who's in the 24-30 range. I'm 5'8" ish, so I generally like women who are 5'5" or taller. If you are British or can put on an amazing British accent for hours at a time, come find me:-) If you have a good sense of humor, lots of ambition, a nice rack w/ sensitive nipples, and enjoy talking about absolutely nothing sometimes, apply within!"
serious in-queer-ies only, contact...ya know...
me
@
www.myspace.com/thisismyinterlude
want to be featured? here's how it works: if you're looking for a new lova, friend, date, etc, send an email to me at interludemagazine@yahoo.com with the following: your name, your age, location, MYSPACE PROFILE URL (or whichever way you want people to contact you) what you're looking for, a few words about yourself, AND send me a LINK to your picture. upload your picture to myspace or photobucket or something and send me the ADDRESS to the pic.
please dont send me files!
just the address. i can do the rest. and then check back to see if you're featured. lots of ladies will see your beautiful face and read your beautiful words, and maybe you'll make some new friends! woohoo! oh! and if you want to film a vid (2 mins or less) of you talking about yourself or showing us around or whatever, i'll definitely post that too! just send me the link to where i can find the vid on youtube or myspace.