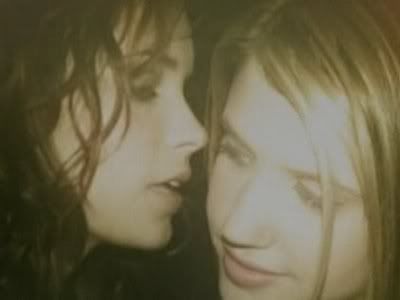 UPDATE: Thursday, 6:45pm Central time...unfortunately, the rumors are true. Read the announcement straight from the horse's mouth:
http://www.the-n.com/community/nsider.php?id=6603
I don't normally post rumors and speculation (except those involving me and Mcphee doin' it the back of her limo after each new episode of American Idol. It's tradition.), but there's a HUGE buzz happening right now and I thought you guys would want to be aware if you weren't already. There are strong rumors circulating that when South Of Nowhere has it's next new episodes starting in April, they will be the series' last.
As you would imagine, the lesbians are in an uproar over the whole thing. There's supposed to be an official announcement about it on Friday, but I hope it really is just a nasty rumor started by someone on Degrassi or something;-)
To read ALL about it and join the big army of pissed of dykes (who might be rebels without a cause), go to

www.savespashley.com
. I want the show to be on long enough for Ashley to get Spencer pregnant, so let's rise up...or somethin.