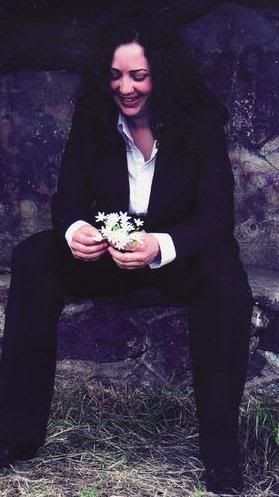 I've known super-*out* singer/songwriter
Courtney Fairchild
for frickin' EVER. We met back in my hometown of Dallas, TX a few years ago when she was only allowed into bars to perform (cause she was a wee lass, not cause she was a known kleptomaniac or anything). She's now based out of Philadelphia and frequently plays shows on the east coast, in Texas and southern California.
Check out a few of my favorite performances of hers...
"Dog Wouldn't Run" (written by Patty Larkin)
"Dragonfly" by Courtney Fairchild
"Overlap" (written by Ani Difranco)
...and add her as a friend @
myspace.com/courtneyfairchild
if you dig what you hear. I'm sure if you ask her nicely enough, she'll come to your town and perform.