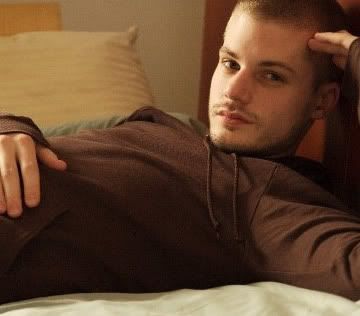 ...but he thinks like us most of the time and I kinda wanna make out with him.
Jay Brannan
is the kinda guy that you're either obsessed with (Margaret Cho is in this group) or you've NEVER heard of. There really seems to be no in between with this dude.
If you're in the *never heard of him* category, take a look/listen to this video. If you dig it, chances are, you'll be in the other category
very
soon:
This is a song I relate to a LOT:
(
"At First Site"
)
Here's an official video...it's pretty clever...and talk about a gay anthem!:
(
"Housewife"
)
Visit Jay's myspace page @ myspace.com/JayBrannan. There you'll find another one of my favorite songs of his called "Goddamned." Tell him Arlan sent you. He won't know what that means, but do it anyway ;-)