Here's the thing:
Yup. Yo Ciara, babe, I'm waiting here with open arms whenever you're ready.
And then also ladies, join me in watching this for the 99th time and moving your head along with her movements like its the very 1st time, won't you?
She market it so good, we can't wait to try-y-y-y-y her...
___
Featured Juliet & Juliet member:
Tomasita, 20
California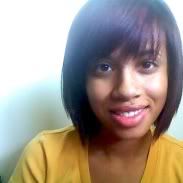 'I love music, I love art, I love talking to people who have something to say and don't leave me making all the conversation. Life is too short to not find someone who's right for you, and I want to make that happen. I want to meet someone who I can be my goofy self with.'
Visit her profile
HERE
!
Juliet & Juliet is my new matchmaking and social network. If YOU'd like to be featured and be seen by thousands of chicks who dig chicks worldwide, join today and use this form:) -Arlan
You must be a
paid
member to access the nearly 500 member profiles and/or be featured.