Name: Megan
Age: 22
Location: Quad Cities, Illinois
Status: Single
Looking for: Relationship, Friends
MySpace:
www.myspace.com/silence_is_easy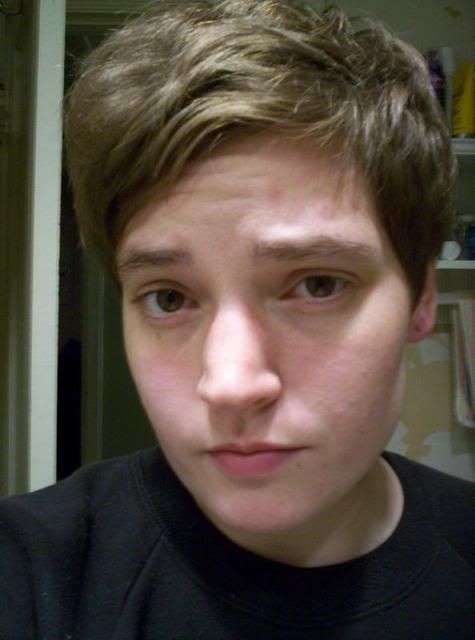 "I'm a college student, studying philosophy. My goal is to go to grad school and become a philosophy professor. I play lots of musical instruments and sing as well. I also read copious amounts of literature, and download more music than I will ever need on iTunes. I'm quiet at first, but I definitely open up fast. I'm a very open, loving, friendly person. I'm also not at all into drugs or anything. I can handle smoking and *light and occasional* drinking, but nothing crazy. Definitely reserved.

I am looking for a girl that is reserved in that sense as well. Someone who loves conversation about anything substantial, ie politics, religion, philosophy, etc. I'm searching for the girl that's meant to be, not a casual fling that results in casual sex. I'm definitely a committed person, and I want a girl who is committing as well. "
Contact Megan @
www.myspace.com/silence_is_easy

(This is part of my *Daily Lesbian* feature! If you'd like to be featured, please read
this post
and follow the instructions. I'll feature any women who are looking for a date/girlfriend or just a friend, from anywhere in the world! Please read instructions carefully. :-) Thanks!)