Name: Rachael
Age: 19
Location: Guelph, Ontario, Canada
Status: Single
Looking for: Friendship, Dating
MySpace:
www.myspace.com/rachbish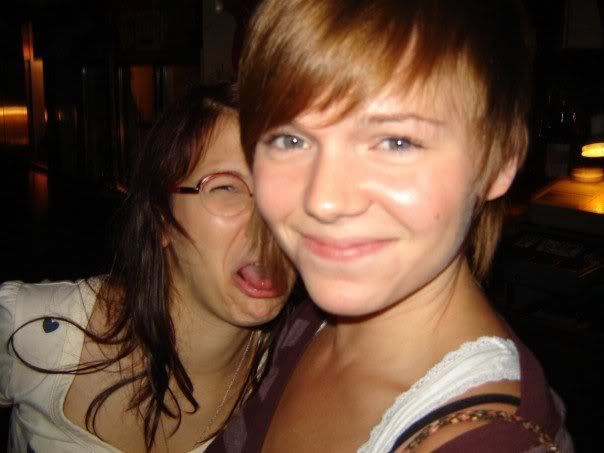 Hey! I currently attend the University of Guelph, majoring in Sociology. I'm living with two of my best friends from highschool, in a cute, cozy basement apartment. I'm focused on my studies and having fun. I absolutely love to travel! I just backpacked through Spain during the summer, and I am already planning more prospective travels. I am a big animal lover too. I have a 4 month old orange kitten named Ambrosius. The name came from the movie the Labyrinth (staring David Bowie). I also have two miniature schnauzer puppies named Katie and Chloe, who are sisters. They are my world.

I enjoy random (mini) road trips, going for walks, riding bikes, watching movies, bowling, cooking, wine, blankets and pillows, yoga (although I haven't been in awhile), music, naps, Arlan's Daily Lesbian Moment blog... among many things! I really enjoy cute, cuddly nights in at home, but I also love to go out for a few drinks and just relax and converse with someone.

I am an extremely laid back girl, but I also don't take s*** from people. I'm often told that I am very down to earth and quite mature for my age. I'm basically looking for a girl who is outgoing and isn't too reserved. A girl who I can be silly with, but is also mature. She must be genuine, nice, honest, and fun. She also must be intelligent, passionate and happy. Someone I can learn from, but can also learn from me. If you are interested in actually getting to know me (because these types of "about me" blurbs are always pretty generic), then contact me through myspace! I actually only use facebook now-a-days, but I will use my myspace as a means of communication for all you lovely ladies! :) byebyebye!

P.S. That beastly girl in the background of my picture is one of my best friends/roommates!
Contact Rachael @
www.myspace.com/rachbish
(This is part of my *Daily Lesbian* feature! If you'd like to be featured, please read
this post
and follow the instructions. I'll feature any women who are looking for a date/girlfriend or just a friend, from anywhere in the world! Please read instructions carefully. :-) Thanks!)