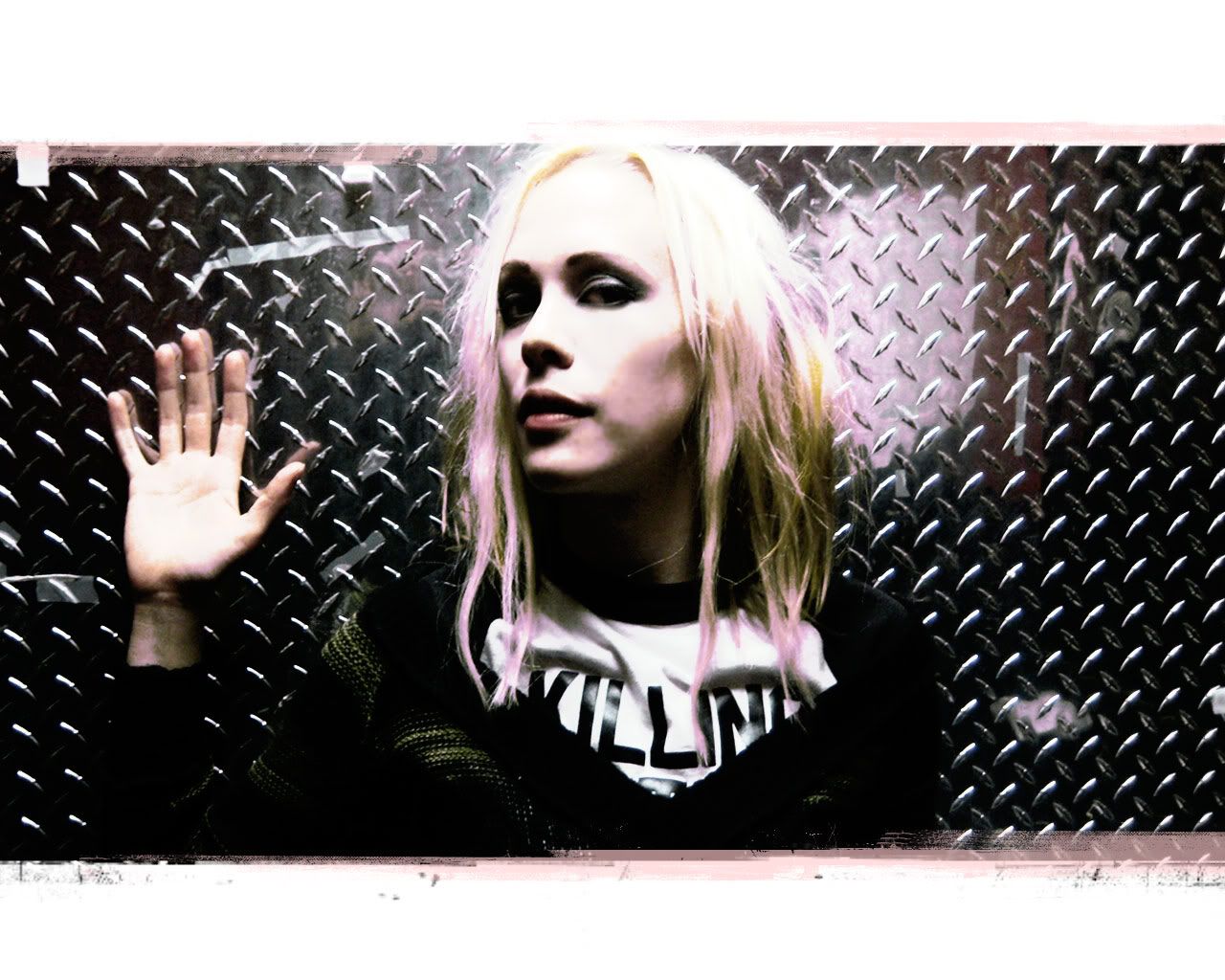 I've talked about my friend Danelle Phillips before. But she keeps adding new music to her myspace page and bein' all awesome and shiz, so I feel compelled to mention her again. I don't believe she is *le gay* but she rocks hard, has an awesome talent and makes me happy...so we'll call her an honorary one for the day:-)
Here's a little vid I took of Danelle one laaate night in Oklahoma a few years ago when we first met. The geetar was totally out of tune, and everyone was pretty drunk (cept me, I don't touch the stuff;-) )...but she impressed me sooo much. And it's still my favorite song of hers:
Fronting her band "Congress of a Crow" on a local tv show...
And here's an interesting video I found on youtube where she's just "chillin" with a friend:
To hear my 4 favorite Congress of a Crow songs so far, go to their Purevolume page @
purevolume.com/congressofacrow
.
Add Danelle's solo music page @
myspace.com/danellephillips
Add Congress of a Crow as a friend @
myspace.com/congressofacrow
.
I wonder what would happen if she tried out for American Idol...