Name: Britanie
Age: 22
Location: The Berkshires, Massachusetts
Status: single
Looking for: Relationship, Dating, Friendship
MySpace:
www.myspace.com/britaniefaith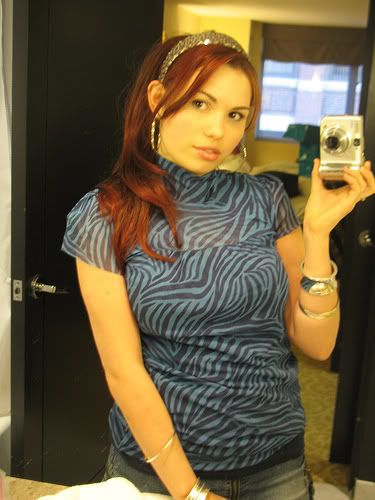 My name is Britanie. I am bisexual. I've had my heart broken by both sexes. I have a really hard time meeting other bisexual women or lesbians around my area or in any area for that matter... I'd love to meet an intelligent, caring and compassionate woman, someone who tries their hardest to better themselves. Someone who I can make healthy meals for and who will enjoy them or at least will be willing to learn to enjoy them! lol. Someone I can go on a picnic with, sit under the stars with, have movie marathons with. Someone who appreciates the simple things in life and doesn't stress over trivial things. Anyone who struggles but continues to fight to overcome. I want to find someone who brings out the best in me. Someone to learn new things with, cry with and laugh with. a best friend and a lover!!! what could be better than that?

I'm a laid back girl, I can have fun doing just about anything or nothing at all. I love staying in, cuddling and watching movies or reading a good book. I'm an extremely open-hearted person. I'm sincere with just about everything that I put effort into, especially relationships, of any kind. When I love someone, I love deeply. I am loyal until the end. Whether it be a romantic relationship or a friendship, I never give up on those that I love, including my animals! They are the loves of my life. In many ways I am a very complex person but really, I'm just a girl who wishes for the world. I value the little things in life most and am thankful for every moment of happiness that comes my way.
Contact Britanie @
www.myspace.com/britaniefaith
(This is part of my *Daily Lesbian* feature! If you'd like to be featured, please read
this post
and follow the instructions. I'll feature any women who are looking for a date/girlfriend or just a friend, from anywhere in the world! Please read instructions carefully. :-) Thanks!)