i just found out that Shahnaz Lacaze passed away yesterday. im crying for her now, but i know that now there's no more pain. i never met her, but its really hitting me hard. i dont pray, but if anyone who knows her personally is reading this, just know that you guys are in my thoughts (especially her girlfriend and her mother)...
if you want more information about Shahnaz, you can
click here
to see my original post and you can go to the
myspace profile created for her
.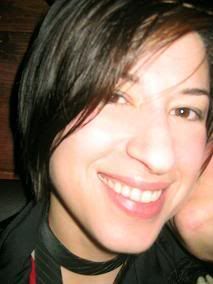 9/27/71-11/29/06
(image from www.myspace.com/cause4lacaze)

edit: there is a song that ive been listening to for weeks now. and it always had a different meaning for me, but today i just happened to click on it, and i think its a perfect song for shahnaz. you can hear it by going to www.myspace.com/priscillaahn and listening to her song "Dream." listening to it a couple of times has really helped...maybe it will help *you* too.

and of course, i only needed to think of my friend terra's songlist once to find just the perfect song from her as well...

- terra