Name: Jen
Age: 20
Location: Pasadena, CA / Portland, OR
Status: "Very Single"
Looking for: Friends, Dating
MySpace:
www.myspace.com/jennifermlee_art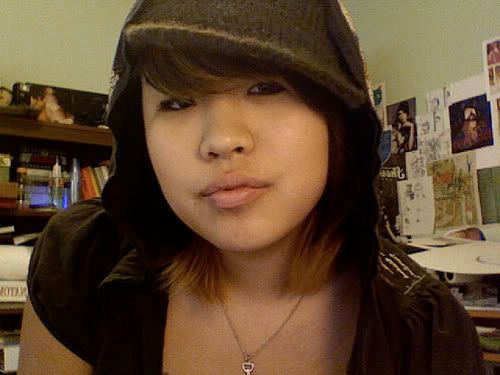 "howdy! im an artist (enough said). im attending art
school and will continue to as long as it takes me to
get a degree so i can validate me being an artist. ha!
im goal oriented and i try to never waste a day. a
typical day is a very good independent movie, a cup of
green tea, a good drawing session, and a cuddling
session (if possible)/or dancing my bootie off. im all
about fun and being loud, but at the same time, i love
staying at home and just being quiet. so, simply put,
im an extremist. ill either hate you or love you. one
of the downfalls of being an aquarius. sorry babes!

what im looking for is a list of things. id rather not
take up a few pages of that (im just saying that i
know what i want) but for now, im here to learn
different experiences from different people and
vice versa. i hope that whoever contacts me is very
aware of who they are. that to me, in terms of
friendships or more, is the biggest turn on. (doesn't
hurt for you to be a cutie either.. hehe) its all good
in my book. so if you're interested in getting to know
this... _____________ girl (fill in the blank) then
cool! awesome! cheers! message me ;]"
Visit Jen's blog @
www.jennifermlee.blogspot.com
. Contact Jen @
www.myspace.com/jennifermlee_art
(This is part of my *Daily Lesbian* feature! If you'd like to be featured, please read
this post
and follow the instructions. I'll feature any women who are looking for a date/girlfriend or just a friend, from anywhere in the world! Please read instructions carefully. :-) Thanks!)