Name: Julie
Age: 25
Location: Brooklyn, New York
Status: Single
Looking for: Dates, Relationship, Friends
MySpace:
myspace.com/bazookajulez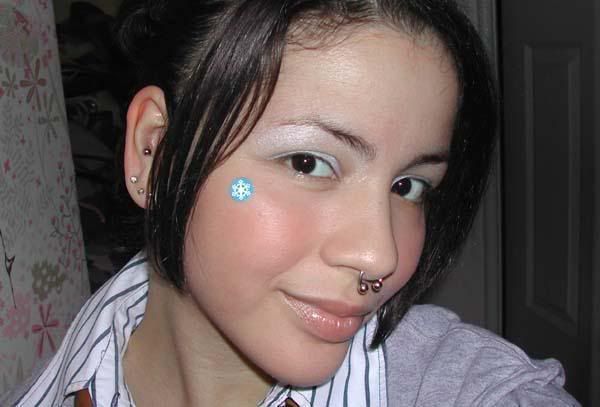 "I am currently in school studying massage therapy and Chinese Medicine. Sometimes it's the only thing I can talk about because I am really passionate about my current professional goal.

I am a physically affectionate person. When I like someone it's the best feeling ever. I will try my best to win you over, but you have to do the same if you like me back. I want to know that the woman who has my heart is going to treat it right. I speak from my heart and everything I say comes from a place of love and comes with passion.

I have a personality that's like fire.

I enjoy reading fantasy, science fiction, and graphic novels (it's the perfect marriage between the visual arts and the written word). I really enjoy stories about friendship and Love. I like going to the movies, the theater, museums, concerts, dancing till 4am, and watching documentaries. I am also a gamer from back in my Nintendo and D&D (Dungeons and Dragons) days as a kid. I have a PS2 now with a 2nd controller, Hint Hint.

I also like going to the gym at strange hours. I like to do a lot of things at random times. If I want to tell you something at 4am in the morning I will text, call, e-mail or whatever at that time.

My style is sneakers, jeans, a t-shirt and a hat. I love to wear scarf's and hoodies. It's the only reason why I like Fall.

I am looking for someone exciting and open-minded. Intelligence, inner beauty, and a great sense of humor are the most important traits. I would like to be with a woman who fits age wise between 25 to 30. However if I meet a female who is everything I would like between 20 to 24 I would date her.
<3"
Contact Julie @
myspace.com/bazookajulez

(This is part of my *Daily Lesbian* feature! If you'd like to be featured, please read
this post
and follow the instructions. I'll feature any women who are looking for a date/girlfriend or just a friend, from anywhere in the world! Please read instructions carefully. :-) Thanks!)