Name: Lindsey
Age: 19
Location: Charleston, IL
Status: Single
Looking for: Friends, Dating
MySpace:
www.myspace.com/lindseydurbin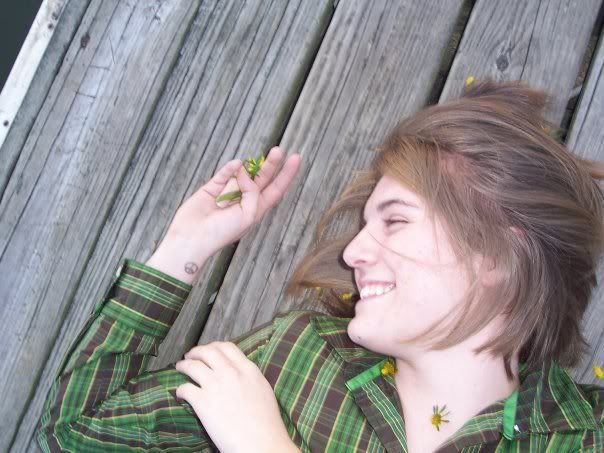 "I am currently a student at Eastern Illinois University in Charleston, IL. I am an English major with Professional Writing and Creative Writing minors. Sooo... basically all I do is read and write. Music has really changed my life, and some of my favorite musicians are (but DEFINITELY not limited to): mewithoutYou (if you love them, I will love you), Ani DiFranco, The Beatles, The Counting Crows, and Bright Eyes. I am a sucker for any girl with a good voice and a guitar.

I'm all about contemplating things which I cannot grasp - The Creation, Life, Death, Hope, Homosexuality, Epiphanies, Growth, Etc. I can ramble on all day with my theories, and I love hearing other theories. I'm definitely Pro-Peace and Pro-Enlightenment. After I graduate college, I plan on spending two years in the Peace Corp. I'd love to work somewhere in South Africa.

I like going to concerts, spending time outside, writing, working out, traveling, playing the djembe, going out, and cooking (although I'm not the best). I will cook you up a mean Boca Burger though! I am a total dork and will try to impress you with a lot of stupid jokes. I am also very accident-prone. If I were to sum myself up in one sentence I would say this: I am a left-handed, flat-footed, vegetarian, liberal, lesbian. I love meeting all types of new people, so feel free to add me to myspace or facebook if you think we'd hit it off. I'm just looking for friends right now, but if I happen to meet a potential girlfriend, that's cool too. = ]"
Contact Lindsey @
www.myspace.com/lindseydurbin

(This is part of my *Daily Lesbian* feature! If you'd like to be featured, please read
this post
and follow the instructions. I'll feature any women who are looking for a date/girlfriend or just a friend, from anywhere in the world! Please read instructions carefully. :-) Thanks!)